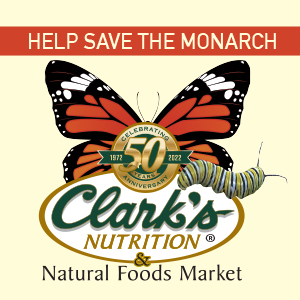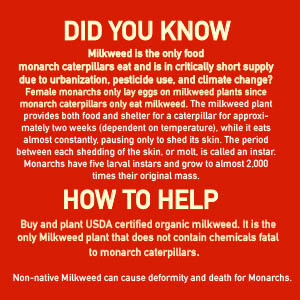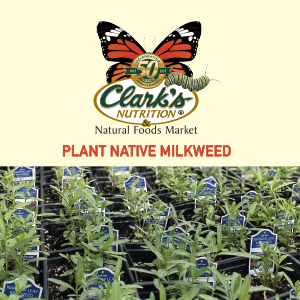 HOW TO HELP
Purchase & Plant Organic Milkweed!

(Starting Saturday, April 15th) organic Milkweed will be available at Loma Linda & Riverside Clark's locations
Monarch butterflies need nectar [food ] plants year-round - Clark's will have plants available beginning April 15th.
If you are purchasing Milkweed elsewhere, make sure it is organic Milkweed, otherwise it may deform and/or kill Monarch caterpillars!
Tell others how to help save the Monarchs. Send them this link or the information below to help educate those around you.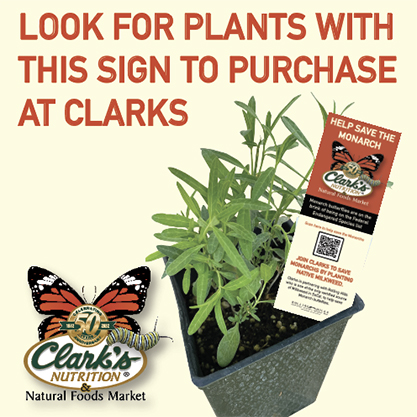 WHAT IS THE BIG DEAL?
Much media attention has been given to the decline of the monarch. Although it is not on the Federal Endangered Species Act just yet, criteria has been met to warrant it. CLICK THIS LINK TO LEARN MORE: https://www.pbs.org/newshour/show/monarch-butterfl...
Milkweed is the only food monarch caterpillars eat and is in critically short supply due to urbanization, pesticide use, climate change.
Buying USDA certified organic milkweed is the only was consumers are assured the plant does not contain chemicals fatal to monarch caterpillars. THIS IS HUGE!
CLICK THIS LINK TO LEARN MORE: https://phys.org/news/2022-09-store-bought-milkweed-expose-monarch-caterpillars.html
Native milkweed is native to California, non-invasive and the recommended form as it is not a host to OE [ a debilitating parasite]
CLICK THIS LINK TO LEARN MORE: https://monarchjointventure.org/faq/what-is-oe
The more popular variety, Tropical milkweed is now banned for retail sales in many CA counties as it is listed as a B-Rated weed with more counties set to follow meaning narrowleaf will take the lead with consumer sales.
CLICK THIS LINK TO LEARN MORE: https://www.marincounty.org/main/county-press-rele...
The demand for milkweed is intense, and to our knowledge, Rolling Hills is the only certified organic source in SoCal.
Before planting, educate yourself on Milkweed; where you are planting it and who has access to it. Milkweed is potentially hazardous to humans and animals.